ULLR Foundation
Memorial Gifts
---
Vicki Brown
December 30, 2022
-Donors-
(listed alphbetically)
Jean Berry
Jan Cady
Fran DeWell
Margo Dinneen
Dolly Eastman
Karen Holmquist
Vicki Johnson
Joyce Krake
Carole Magnuson
Alan Moore

Mike & Mimi Moss

Charlotte Navratil
Karen & Dave Oakland
Jon Zoller
Vicki Brown
1949 - December 30, 2022 (73)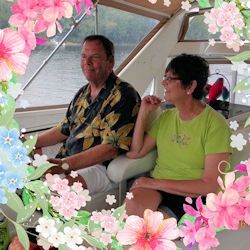 No obituary found online.
From ULLRnet, January 06, 2023...

Vicki Brown 73, of North Ft. Myers, passed away December 30, 2022. John and Vicki are both past Presidents and longtime members of ULLR Ski Club. They participated in and led many ULLR adventures during their time as Minnesota residents. During their boating days on the St. Croix River, Vicki was known for her "Bloody Marys". They retired to Florida to escape the Minnesota winters. John and Vicki have been very active in their church, Cape Coral Methodist Church. Vicki is survived by her husband John, and a brother in Wyoming.

Vicki Brown's Memorial Service will be Wednesday 1/18/23 at 11:00 AM Eastern Standard Time, 10:00 AM MN time, at the Cape Coral United Methodist Church, 4118 Coronado Parkway, Cape Coral (it's across the street from the Baptist Church) 239-542-4051. Anyone having a special story or memory about Vicki, and would like to have it shared during the remembrance at the service, please email Pat Paulson: paulsonpat@hotmail.com

https://www.capecoralfirst.org/
The Service will be streamed. Click on Watch Live upper right-hand corner.

If you would like to send flowers, you can contact SuEllen's Florist 239-574-4000.
If you would like to do a memorial, pick your favorite charity and send it in Vicki's name.


---
Updated 4/11/2023