Lyle D. Skandel
March 11, 1938 - February 14, 2020 (81 years)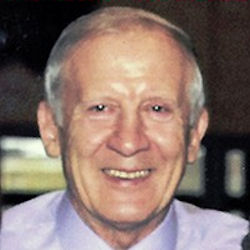 Lyle D. Skandel. Passed away peacefully on February 14, 2020.

Survived by wife, Joanne; children, Jenny (Michael) Staff & David Skandel; step-children, Cindy Archerd, Bill H. Archerd & Laura (Chris) Haas; grandchildren, Courtney, Peyson & Emerson; and sisters, Patty Glonchak & Linda O'Hara.

Lyle was a proud member of the 1960 U of M Football National Championship team. Following graduation, he served in the Air Force. Lyle retired from Unisys after a long career as a systems analyst.

Private services will be held at a later date.