Lorri Christenson
1942-2017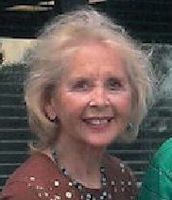 Christenson, Lorraine "Lorri" Age 75, Died 12/28/17 of a stroke.

Preceded in death by her mother Daisy Pearson of Mpls, and her father Howard Pearson of Hibbing.

Survived by son Erik, grandson Cole, and brother Harlow Pearson.

Memorial gathering to be announced for a later warm weather day.