ULLR Foundation
Memorial Gifts
---
Ken Johnson
July 14, 2020
-Donors-
(listed alphbetically)
Colleen Barden
Gus Bjorklund
Jan Cady
Fran DeWell
Margo Dinneen
Mary Ellen Gabel
Mary Holisak
Karen Holmquist
Janice Hotvedt
Dick Johnson
Nancy Keyes
Sharon & Ken Marini
Alan Moore
Mimi & Mike Moss
Charlotte Navratil
Karen & David Oakland
Joan Roe
MaryAnn & Joe Schwebel
Marcia Switenki
Jon Zoller
Kenneth E. Johnson
May 19, 1933 - July 14, 2020 (87 years)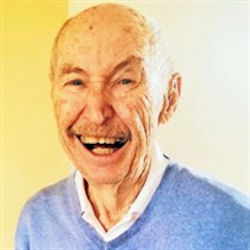 Johnson, Kenneth E. Age 87 of Champlin.

Preceded in death by parents Herbert and Mabel.

Survived by wife Vicki; daughter Karma (Kevin) Lindell; son Scott (Anne) Nelson; grandchildren Luke and Zoe Lindell, Allison and Olivia Nelson; sister Lorraine (Ray) Carlson; brother Dale (Barbara) Johnson; many nieces, nephews; grandnieces and nephews.

Served in the Army in Germany. Graduated from the U of M with an acccounting degree. Was a CPA with his own practice. He loved playing with his grandchildren, spending time with his family as well as travel, golf, tennis, fishing and hunting. Member of the ULLR Ski Club for many years. He will be greatly missed by all who knew him.

Memorials preferred to the Parkinson's Foundation. Celebration of Life to be planned for a later date.
Washburn-McReavy.com, Glen Haven Chapel, 763-533-8643
Published in the StarTribune July 19, 2020
https://www.startribune.com/obituaries/detail/0000362249/
https://www.washburn-mcreavy.com/obituaries/Kenneth-Johnson-83/

From ULLRnet, July 15, 2020
Message from Vicki Johnson

It is with a breaking heart that I write to let you know that Ken passed away at 11:40 last night. His stay at Trillium Woods was short (11 hours) as they had to bring him to North Memorial Robbinsdale at 5 AM yesterday. His oxygen level was dropping and x-ray showed pneumonia in both lungs. They had put him on a ventilator and feeding tube, etc. I remembered that he had signed a DNR 2 years ago so after they received it, everything was removed. Sweet Ken had thought of everything to make my life easier. How hard it would have been for me to have to make that decision !!!! I am so very thankful for the love and care he gave to me every single day of our 24 years together. How lucky am I that we found each other. We will have a celebration of life as soon as it is safe to do so. PLEASE share this sad news with others who are not listed here. I so appreciate all your love and prayers for us the past week. Ken had many health issues to deal with but he handled them with grace and dignity and always with that great smile on his face.

For background: Ken fell on July 8 resulting in needing a hip replacement. The surgery was successful.
He was transferred to Trillium Woods rehab on July 13.
---
Updated 01/18/2022