ULLR Foundation
Memorial Gifts
---
Jim Ronning
July 02, 2018
$855
-Donors-
(listed alphbetically)
Jean Berry
Jan Cady
Barb Carpenter
Otti Castriotta
Fran De Well
Ruth Elsberg
Sandra Erickson-Brown
Mary Ellen Gabel
Mary Holisak & Denny Boxrud
Karen Holmquist
Victoria & Ken Johnson
Nancy Keyes
Joyce Krake
Sharon & Ken Marini
Mike & Mimi Moss
Rolf & Phoebe Nelson
David & Karen Oakland
Sharon Poch
Wayne Podratz
Jeannie Richgels
Joan Roe
Don & Dianne Salmela
Lorna Schultz
Joe & Maryann Schwebel
Marcia Switenki
Gail & Hal West
Jim Ronning
1927-2018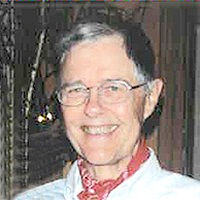 Ronning, Albert J. "Jim" of Minnetonka

Born February 1, 1927 and died on July 2, 2018. Jim passed away peacefully at the age of 91.

Preceded in death by parents, Clara Mae (nee Peterson) and Jacob A. Ronning; twin brother, Jacob A., Jr.; sisters, Deborah Yngve and Judith Danforth and daughter, Julia.

Jim is survived by his wife of 34 years, Eileen; daughter, Kristen; son, Brian Henry; nieces and nephews, grand nieces and nephews, many dear friends and his fishing and hunting buddy of 50+ years, David Prosser.

Jim graduated from West High in Minneapolis and served in the US Navy for 2 years. He graduated from the U of MN with a BME in 1946 and a BBA in 1952. He was a member of CHI PSI social fraternity and Alpha Beta Phi and Beta Pi Sigma honorary fraternities.

Jim joined the 3M Company in 1952 as an engineer in manufacturing on the corporate staff. In later years he worked in the Medical Products Division of 3M, where he invented several successful products, the most profitable one being "Surface Save Tape" of processing eye glass lenses. He retired from 3M in 1993.

Jim loved hunting, fishing, tennis, skiing, traveling, playing bridge and socializing with his family and many friends. He belonged to the ULLR Ski Club since the 19980's where he enjoyed teaching newer members to ski. He also enjoyed "Dinner Club" gatherings with a group of longtime friends going back to junior high school and college.

Our vacation time in Cathedral City, CA has been a respite from the MN deep freeze, ice and snow over the past 20 years and Jim was very happy when we finally purchased a vacation home there about 5 years ago. Lots of fun golfing, cards and happy hours with our friends in CA.

We will miss Jim's intelligence, his quick wit and sense of humor and his ability to always see the goodness in people...well, perhaps with the exception of our current president.

A private Celebration of Life will be held. If you would like to make a donation in memory of Jim, some suggestions are to Ducks Unlimited, the ULLR Foundation, the NC Little Memorial Hospice or the charity of your choice.

Cards or notes of condolences can be mailed to Eileen Ronning, 12201 Minnetonka Blvd., #222 Minnetonka, MN 55305.


Published in Star Tribune on July 08, 2018
http://www.startribune.com/obituaries/detail/0000264060/?fullname=albert-j-jim-ronning

---
Updated 11/07/2018