Mohammed Allie 'Allie' Kalish
1935-2017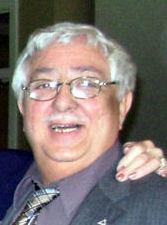 Kalish, Mohammed Allie "Allie" age 82 of Oak Grove, formerly of Plymouth. passed away April 13, 2017.

Preceded in death by beloved wife, Cora; beloved mother-in-law, Loretta Buss.

Survived by loving partner, Mary Ellen Haggerty; brother, Joseph Borrajo and sister, Phyllis Borrajo; also many nieces, nephews, relatives and friends.

Retired from Northwestern Bell. Member of Northwestern Bell Pioneers and Ullr Ski Club.

Funeral service Tuesday 11 AM with visitation 1 hour prior to service at: Washburn-McReavy.com Crystal Lake Chapel 612-521-3677 Penn & Dowling Aves N.